2016 Vaud housing Forum – Design, implementation and coordination of the "Malley Demain" campaign in Prilly (City vote) – Media relations for the 25th anniversary of Autodesk in Neuchâtel and 1st Design Night in Switzerland – New website for… our agency !
From October to December 2016, our agency has :
designed, created and coordinated, for the Association Malley Demain (composed of citizens and several political parties), the campaign in favour of a new neighbourhood plan in Malley. The agency produced key messages, the leaflets and the website, and handled the Facebook page and media relations. A City vote was organised by the City Council, and the project was accepted by 58% of the Prilly citizens. It can now go forward!
contributed to the popular success and media coverage of Autodesk's first Design Night in Switzerland, an event that took place in the Case à Chocs on October 20 2016, on the occasion of the company's 25 years in Neuchâtel. Autodesk is recognised around the world for its know-how in design and 3D modelling softwares in the fields of engineering, architecture and entertainment. Autodesk's Design Nights celebrate how tech transforms industries, from conception to production.
dedicated a great deal of energy and commitment to our new website, with the precious help of web agency WNG and photographer Philippe Pache (here you can see the photo shoot in our conference room). A big thank you goes to them!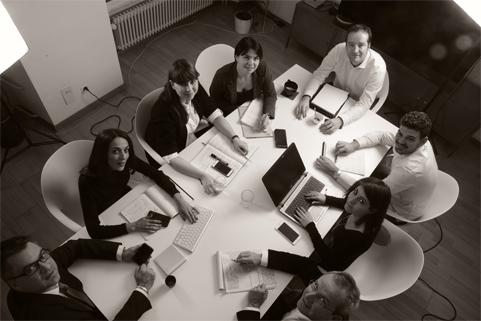 ---
During the same period, we also provided various communication services (consulting, project management, writing) for the following clients :
Accuray International – Autodesk Development – AVDEMS – Commune de Prilly – Coopérative Maison Ouvrière – Commissions professionnelles paritaires de l'industrie vaudoise de la construction – Diageo Suisse – Direction de l'énergie de l'Etat de Vaud – Fédération vaudoise des entrepreneurs (FVE) – Fondation Béthel – Fondation des 4 Marronniers – Fondation Eben-Hézer – Fondation Primeroche – Global Exchange – Haute Ecole de Santé Vaud – I-Law – Maison Béthel – Nidecker – OMM – Pro Senectute Vaud – Etat de Vaud – SIE SA – Siemens Suisse SA – FSO-SVO (VD) – Société vaudoise d'utilité publique – STEF – Wago – Wonderbox.