Annual reports of the SVM, the FHV and HévivA (formerly AVDEMS) – Website for Constructionromande – International Day of Deafblindness – Communication and visual strategy for the Nyon-St-Cergue-Morez railway company – Promotions at ftc
From April to June 2018, our agency has :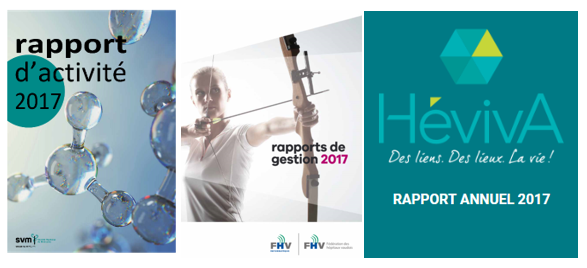 designed and produced the first website of Constructionromande, an intercantonal association founded in 2016 to defend the interests of the construction industry in the French-speaking part of Switzerland. The agency took charge of the webdesign, as well as the integration of the editorial contents;

supported the Union centrale suisse pour le bien des aveugles (UCBA) for the design and promotion to the media of an awareness campaign, on the occasion of the International Day of Deafblindness. This event took place on June 27th in Lausanne.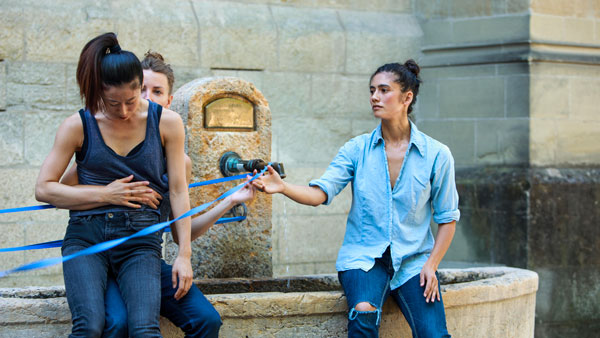 The Linga company at work to raise awareness on the theme of deafblindness – Place St-François, Lausanne
Picture: Sébastien Monachon
collaborated with Newcom Partners (visual creation) to develop an information campaign for the users of the Nyon–St-Cergue–Morez railway company (NStCM) regarding the interruption of the line for several months (upgrade work).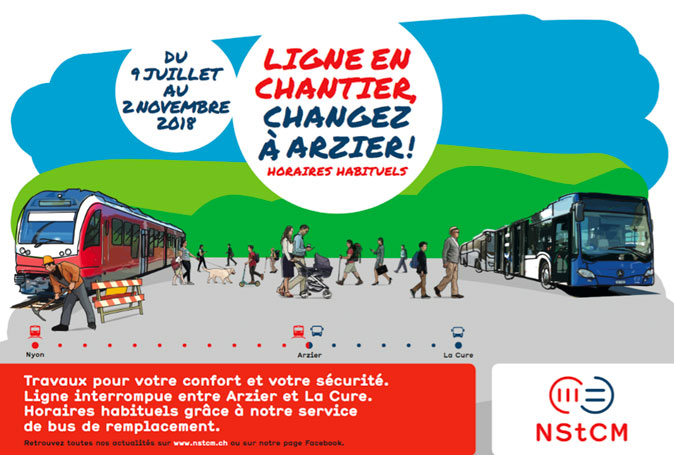 promoted Mélina Vigliotta to Projects Manager and Fabien Wildi, who has just finished his one-year internship at the agency, to Junior Projects Manager.

---
During the same period, we provided various consulting and communication services for the following clients :
3R – Réseau Radiologique Romand – Accuray International – Arvinis – Chemin de fer Nyon – St-Cergue – Morez – Commune de Crissier – Construction Romande – Diageo Suisse – Direction générale vaudoise de l'environnement (DGE) – Domino's Pizza – Euronext – Fédération des hôpitaux vaudois (FHV) – Fédération vaudoise des entrepreneurs (FVE) – Fondation Maison de Retraite de Burier – Fondation Soins Lausanne (FSL) – GEothermie 2020 – Golf Resort La Gruyère – Haute Ecole de Santé Vaud (HESAV) – HévivA – Iberostar – IKEA – Infoniqa – ISREC – Jardin Suisse – Pro Senectute Vaud – Réseau Santé Région Lausanne (RSRL) – Services industriels de Genève (SIG) – Siemens Suisse – Société vaudoise de médecine (SVM) – Transports de la région Morges-Bière-Cossonay (MBC) – Union centrale suisse pour le bien des aveugles (UCBA) – Utilité Publique Vaud, Wonderbox.