Nabila Bouzouina recently joined the ftc communication team where she will be assigned with management and development of international clients. She will also take over the Geneva office and bring a high-standard experience acquired at world-class agencies in Paris and Dubai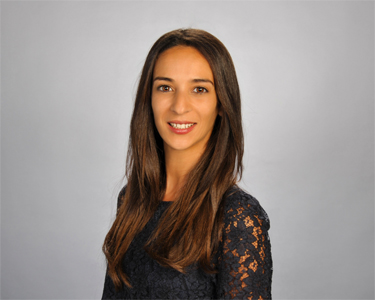 Based in Lausanne and Geneva, Western Switzerland, Public Relation (PR) agency ftc communication is pleased to announce the appointment of Nabila Bouzouina, 36 years old, as of September 15th 2015. With a strong professional and intercultural background, she is in charge of coordinating and developing the agency's activities with our existing and potential global accounts. Nabila is also the new Head of our Geneva office (Carouge).
She was previously leading the Consumer and Brand practice at Edelman Paris (2011) before joining the Edelman Swiss team, to manage business development activities. She also spent more than 4 years (2007-2011) at Hill and Knowlton Paris where she was a Senior Account Director in the international department in charge of EMEA clients.
Nabila also worked at Headline PR (Publicis Group) in Dubai between 2005 and 2007, where she oversaw global accounts for the Middle East region. She started her career in 2001 at Hopscotch in Paris.
Nabila graduated from University Paris IV La Sorbonne in 2001, where she studied English and American Literature and Civilizations. She's French and has been living in Geneva since 2012 with her family. She speaks French, English and Arabic.
« Our agency is deeply rooted in the French speaking part of Switzerland and very efficient in this area that we know very well. Nabila's appointment illustrates our will to also serve a growing number of upcoming and worldclass companies and institutions in the Lake Geneva area » said François Huguenet, ftc communication Associate Director.